Soup: The Anti-stress Food
No food on earth will warm you up and get you into your cozy place faster than soup.
Soup is a fantastic tool to heat up your body on a cold winter evening or relax and warm your soul.
For me, soup is a natural stress reliever, and we could all use more of that these days.
Related Product: Make homemade soup easily with a Philips Soup Maker (click to view on Amazon)
I also get a little nostalgic when I make soups like stew or chicken noodle. It takes me back to my childhood when I would come inside after building a snowman after school.
I'd remove my sopping wet gloves and snow boots and feel the warmth of the house wash over me.
My freezing red face would turn toward the kitchen, and I would breathe in the smell of Mom's homemade stew simmering on the stove.
When I was a kid, I didn't think about how cold I was until I got inside and realized I was chilled to the bone. But Mom always made it better with a hot bowl of soup.
I often think back to those days when I'm getting home from work feeling stressed out and cold.
Always wishing there was a pot of chicken noodle soup bubbling in a large pot on the stove just waiting for me.
Often that isn't the case, but it doesn't take me long to whip together something or heat a soup I've stowed away in the freezer.
In no time at all, I'm sitting in my chair, decompressing with a warm bowl of soup, and getting cozy for the night.
Cozy soups are hearty comfort foods, with lots of tasty fats and thick broths.
See Also: Best Soup Thermoses (Food Jars, Flasks)
I've compiled a list of ten of my favorite cozy soup recipes that leave me feeling better than I felt before.
Hopefully, they will become sources of coziness for you and your family on those frigid winter days.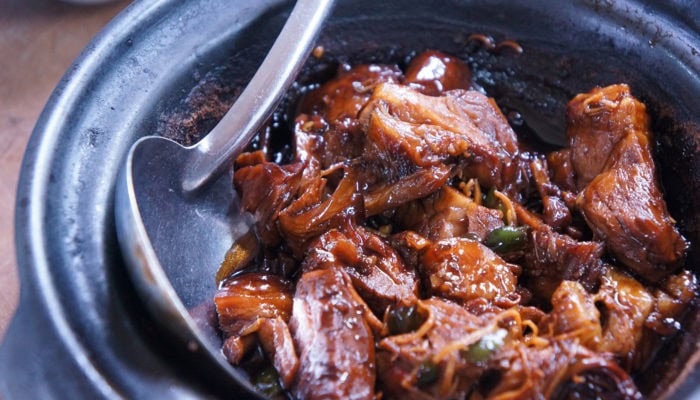 Beef stew, the first thing my mind goes to when I'm feeling cold and hungry. Nothing beats a thick stew with meat that melts in your mouth and tender vegetables.
A great stew has flavorful broth, which can be thick or thin, depending on your preferences.
We all have memories of it, and everyone has their own version of the perfect stew.
I like this recipe because it's everything that I love about stew and is a great base that can be built on to accommodate all tastes.
If you don't have any red wine, leave it out. Or, if you want to make it vegetarian, replace the meat components with more vegetables.
It's simple, delicious, and a great recipe to have in your book of cozy foods.
See Also: 10 Unique Cozy Mugs That Will Warm & Brighten All Year Long
Chicken Noodle Soup is a classic. It's the best medicine for the flu and the soul. Much like stew, there are millions of versions of this American tradition.
You can get as fancy as you want, but I usually make chicken noodle soup when I'm not feeling well, and I want it to be as easy as possible.
That's why I use a quick and easy recipe. It's fast, I usually have all the ingredients already at home, and I'm feeling better in no time after throwing it together.
You can dress up this recipe by adding a can of cream of chicken or mushroom soup. Add a little garlic for more flavor. Take this base recipe for chicken noodle soup and make it your own.
See Also: Will Soup Stay Hot in a Flask, Thermos, or Food Jar?
Chili, the universal soup to feed a large group of people. I can't remember the last time I didn't get fed chili at a community get together or tailgate party.
But you'll never hear me complain because it always hits the spot. I feel warm and full after a bowl of chili.
Chili is made so many different ways, but we can all agree the more ingredients, the better the chili.
Multiple kinds of meats, beans, vegetables, and spices stewed all day come together harmoniously in a fantastic pot of chili.
Don't forget the cheese, tortilla chips, and a spoonful of sour cream to go on top.
See Also: 10 Warm Cozy Winter Drink Recipes for Kids and Adults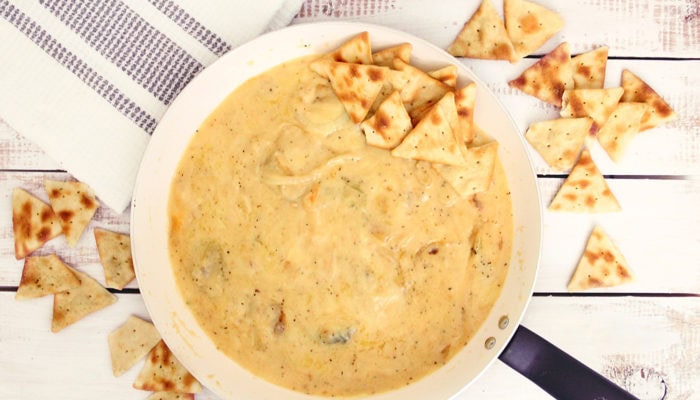 I'm always blown away by the number of people who've never had cheeseburger soup.
That was one of my favorite soups as a kid and still is today. It's perfectly cheesy and one of the best comfort foods you can make.
While it's incredibly unhealthy, it's so delicious, and my favorite food for making me feel cozy.
I still remember the first time I tried it when I was a kid. A neighbor made it for me one day when I was sick, and I've been making it ever since.
The name cheeseburger soup does sound a little weird but give it a try, and you won't be disappointed.
See Also: Soup Maker: Which Is Best? How Does It Work? Is It Worth It?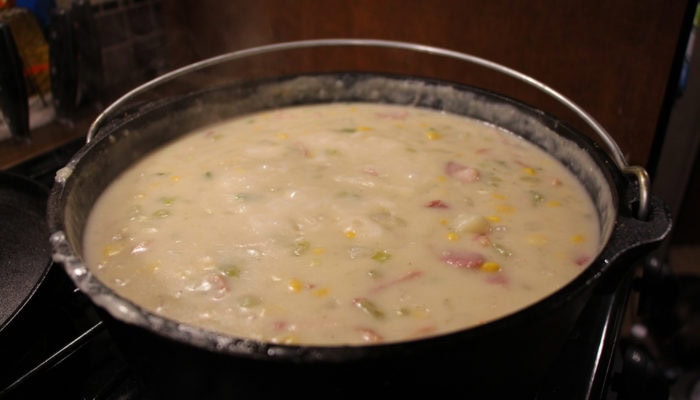 Potato soup is an old classic and a really budget-friendly soup that will make you feel whole again.
It's easy to make it fancy, and that's why I use this ham and potato soup recipe as my base for a delectable potato soup.
If I have leftover ham from Thanksgiving or Christmas, I always make this soup. If I'm craving bacon, I replace the ham with bacon.
The possibilities are endless. Milk soups can be challenging at first, but this recipe makes it easy.
It's simple and a good way to empty the fridge of leftover vegetables and meats.
See Also: Best Freestanding Electric "Fake" Fireplace Heaters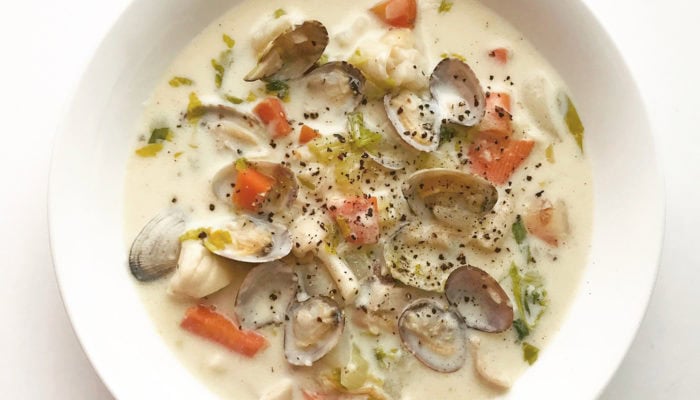 How could clam chowder possibly get any better? Bacon is the answer.
I'd been a fan of traditional clam chowder for years until the day I tried bacon clam chowder at a friend's house.
I was converted to bacon, and I've been making this version of clam chowder ever since. Something about the salty bacon combined with the clams just elevates the flavors to new levels.
And this recipe is simple to make as well. You can use canned clams and make it a weekly staple.
Kids love it for the bacon, and Adults love the classic flavors. It's a win-win chowder.
See Also: The Best Tabletop Indoor Fire Pit You Can Roast Smores Over
An oldie but a goodie. French Onion Soup has been around for ages and rightfully so.
The spoonful of onions in the rich beef broth makes your tastebuds go crazy.
Not to mention the melted cheeses and toasted french bread sitting on top, just waiting to be sampled.
French Onion soup is a great treat for those cold days when you are feeling like something special.
It's not that hard to make either. Just make sure you are prepared with all the different cheeses the recipe calls for because the mixture of flavors is not something you want to miss.
See Also: Best Inflatable Hot Tubs Reviewed (Summer, Winter Use)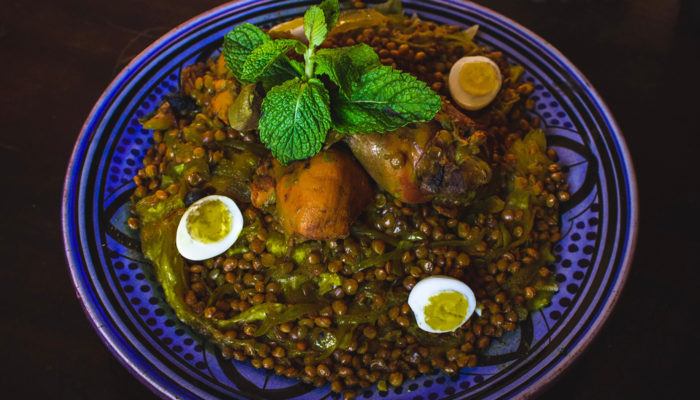 Lentils are one of my favorite foods; they're tasty, filling, and cheap. Lentil soup is a great way to serve them that everyone will love.
This recipe incorporates vegetables and spices that complement the lentils and will make you go back for seconds.
Hearty soups don't have to be full of meats, cream, and butter. Sometimes a good complex carb like lentils will do the trick.
If made right, they have substance, and you can feel each one in your mouth as you chew.
Lentil soup is a great vegetarian option that everyone can enjoy and cozy up to.
See Also: Ultimate Buyer's Guide: Best Heated Gloves and Mittens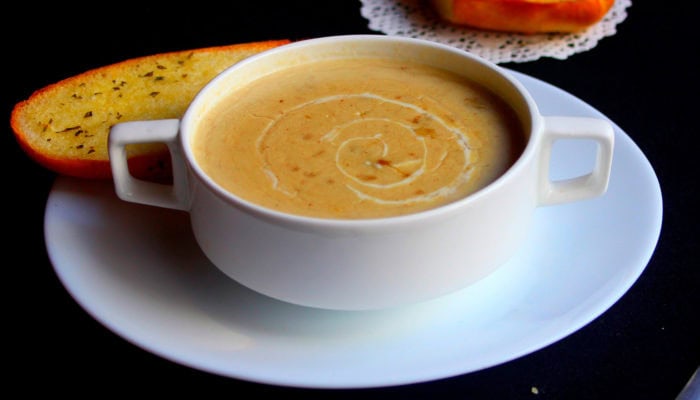 Swedes are some of the coziest people in the world and with good reason.
They need cozy to get through the dark winter months. During my time spent in Sweden, I was introduced to their traditional "Soldiers Pea Soup."
It's a hearty blend of yellow split peas with pieces of ham. Swedish people make it at home or can even buy a delicious canned version from the store.
If you want to go full-on traditional Swedish, you have the pea soup with Swedish pancakes.
There is nothing better than a warm bowl of soup followed by a sweet pancake with strawberry jam. It's a wonderful way to treat yourself and get cozy.
See Also: Best Giant Cozy Chunky Knit Blankets Review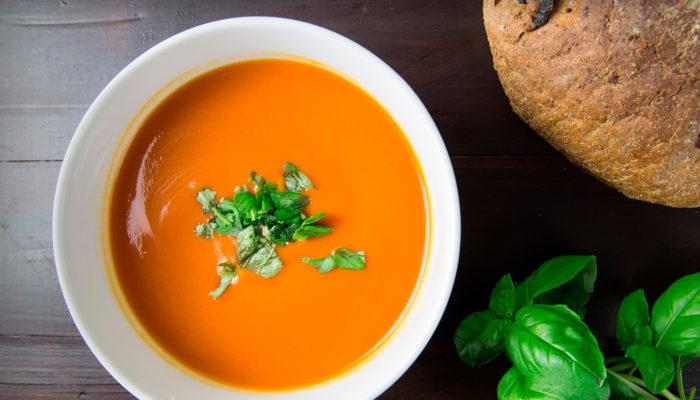 Last but not least, tomato soup. An age-old classic that can be made a million ways.
This well-known delight is a great way to warm you up without having to feel full after. Tomato soups can be simple and tasty, or full of ingredients and flavors.
My favorite is the more ingredients, the better. And adding a little cream will do wonders for good ol' tomato soup.
This recipe piles on the fresh basil and parsley, adding beautiful colors and crunch.
The acidic tomato flavor mixed with rich thick cream and butter ties it all together. This could be your new favorite tomato soup.
See Also: Best Heated Socks
Yummy Soup
Soup is truly amazing, and one of the best ways to de-stress after a long day.
Some of us have the time to cook when we get home, and some of us are pressed for time.
Things like a soup maker can be a great way to make sure you always get homemade soup quickly and with hardly any mess.
Have any favorite cozy soup recipes or tips? Leave a comment below to share your soup inspiration.