Getting Cozy On a Cold Winters Eve With a Warm Drink
It's starting to get cold outside, and we all know what that means. It's cozy time.
Time to snuggle up on the couch with the kids or your fur babies in your favorite jammies and watch a good movie.
You may have the Christmas tree up or just a cozy fire or heater next to you, putting off the perfect amount of light.
Your couch is soft and comfortable, and you are swaddled in your favorite plush blanket.
See Also: 10 Unique Cozy Mugs That Will Warm & Brighten All Year Long
Everything is how it should be, but you still feel like something is missing, just one small detail to send you into the beautiful world of cozy.
You google cozy, and the first image that comes up is someone snuggled up on the couch with a splendidly warm winter drink in their hands.
That's it! The only thing that could possibly make your evening more enjoyable would be a nice hot cup of chocolate for you and the kids.
Perhaps your search for the missing piece to the cozy puzzle is what led you here. And here at cozy minds, we've got you covered.
Here are ten of the warmest, sweetest drinks you maybe haven't tried that will tie the bow on a magical winter evening for all.
Using only four ingredients, this unique hot cocoa is a sure-fire way to warm you up and be a hit with the kids.
Using cream, milk, vanilla, and white chocolate chips with candy canes and whipped cream to top it off this recipe is simple yet flavorful.
You can quickly put your own twist to it by adding different types of chocolate chips such as peppermint or butterscotch.
You can make it over the stove or in a slow cooker.
Be sure to give yourself plenty of time because this recipe gets better the longer you cook it.
Related: 10 Of The Coziest Soup Recipes For This Winter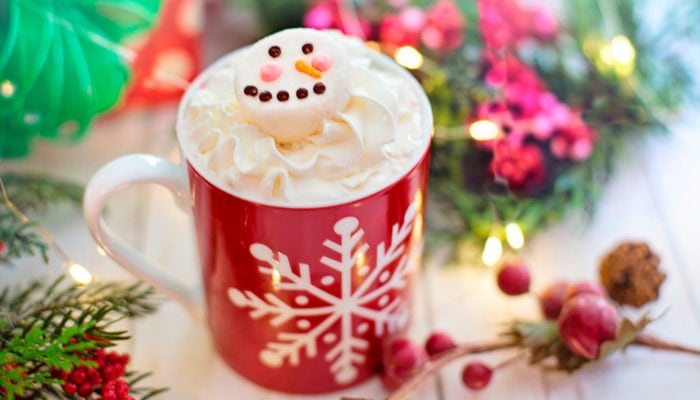 From the moment I saw my favorite character in my favorite movie, drinking butterbeer, I knew I had to make it.
After finding this amazing recipe online, I was hooked.
Butterbeer is delicious and the perfect thing to drink while watching Harry Potter on a cold winter evening.
It uses common ingredients (no magic necessary), and if you don't have or want to use rum extract, all you have to do is not use it.
The kids are sure to love it, and this drink will quickly become a family tradition.
Related: 5 Traditional Recipes For A Cozy Scandinavian Christmas
Have you been craving that glorious pumpkin latte flavor late at night?
It happens to us all, but it can be frustrating when you are about to go to bed, and you don't want any caffeine in your system.
Or maybe the little ones have been begging to try your early morning pumpkin latte, but they can't because of the coffee.
This recipe has you covered.
There's no coffee, and you can enjoy it late at night or make it a warm treat for the entire family.
This pumpkin drink tastes fantastic and is sure to be a new family favorite.
See Also: Best Soup Thermoses (Food Jars, Flasks)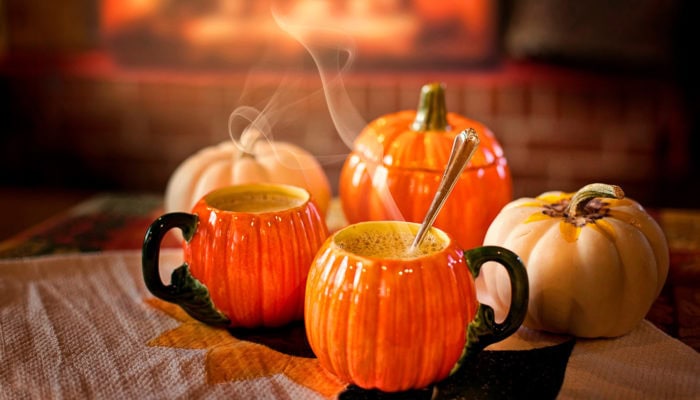 Don't tell the kids, but this new take on hot chocolate is not only tasty but it's actually a little healthier than regular hot chocolate.
Chocolate and peanut butter have always been the ultimate combination, and this drink is a fantastic way to bring out those flavors in a warm cozy creation.
There are even tips on how to make this drink vegan.
The total cook and preparation time is only 15 minutes making it a great last-minute option for warm drinks on a cold evening.
See Also: Best Home Night Light Aurora and Star Projectors
Perhaps the easiest hot chocolate recipe on earth, besides using a powered mix, of course.
Nutella hot chocolate is super simple and super delicious.
It takes two ingredients, Nutella and milk, and can be made very quickly or slow-cooked.
You can make it thicker by adding more Nutella and stirring it with a candy cane to add a little peppermint flavor.
This could become a nightly ritual for the whole family.
See Also: Best Real Sheepskin Rugs
Gingerbread hot chocolate adds a little twist to traditional hot chocolate. Why not add more flavor to a classic?
This recipe doesn't take longer than 30 minutes to prepare from start to finish and is a good last-minute idea if you want to do something a little different but not stray too far from a family favorite like hot chocolate.
It also has a lot of tasty additions like gingerbread syrup you can make ahead of time to add to your gingerbread hot chocolate, coffee, and even pancakes.
See Also: Best Patio/Deck Propane Fire Pits For Cozy Evenings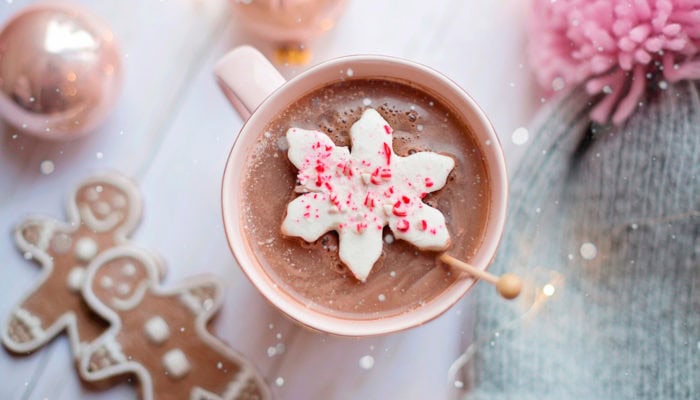 We've all had hot cider, but what about wassail?
Wassail is a traditional Christmas drink that is almost apple cider but not quite.
It has way more flavors and ingredients and is a great way to make your house smell like Christmas while you are making it.
You can make it on the stove or let it cook all day in a slow cooker.
No matter how you make it, the flavors are amazing, and it's a great tradition to start for the family.
Drink it on Christmas Eve or all winter long.
See Also: Best Freestanding Electric "Fake" Fireplace Heaters
Sometimes you and the kids get home late from an evening of seeing Christmas lights or a ski trip, and you need something to warm you up before you go to bed.
You don't want everyone to get filled with sugar late at night, and you need something you can whip together really fast.
That's where this delightful creamy cozy drink does just the trick.
Just heat some milk, add a little honey, vanilla, and cinnamon, and you will be settling in for the night in no time.
If you want to spice it up even further add a little nutmeg or allspice for a touch of Christmas.
See Also: Best Heated Socks
Nothing says fall like caramel apples, and nothing says winter like warm apple cider.
Why not combine the two for the ultimate cozy combination of both fall and winter.
This recipe is easy and takes cider to a whole other level. It's rich, creamy, and can be spiced to any taste.
Don't let leaves or snow fall before you bring out this amazing recipe for the whole family.
See Also: Best Flameless Candles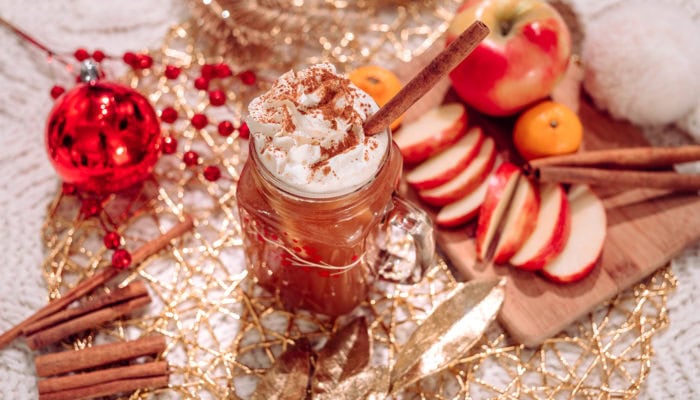 Almond Joy, Reese's, and Twix, three names everyone is familiar with.
Using these recipes, you can now pair any of these candy bars with their hot cocoa counterparts.
You make a base hot chocolate recipe and add one of the three candy bar variations.
Make all three and choose your favorite. There's sure to be a flavor combination for every kid or adult.
It's simple and a creative way to serve up these beloved treats to all.
Related: What Hygge Is And Isn't
Do you have a recipe that you love to make? Please share it with the rest of us in the comment section!